A quick news source on the benefits and discounts available to health centers through Community Health Ventures, NACHC's business development affiliate.


Call4Health and CHV:
Helping Health Centers talk to
Patients about COVID-19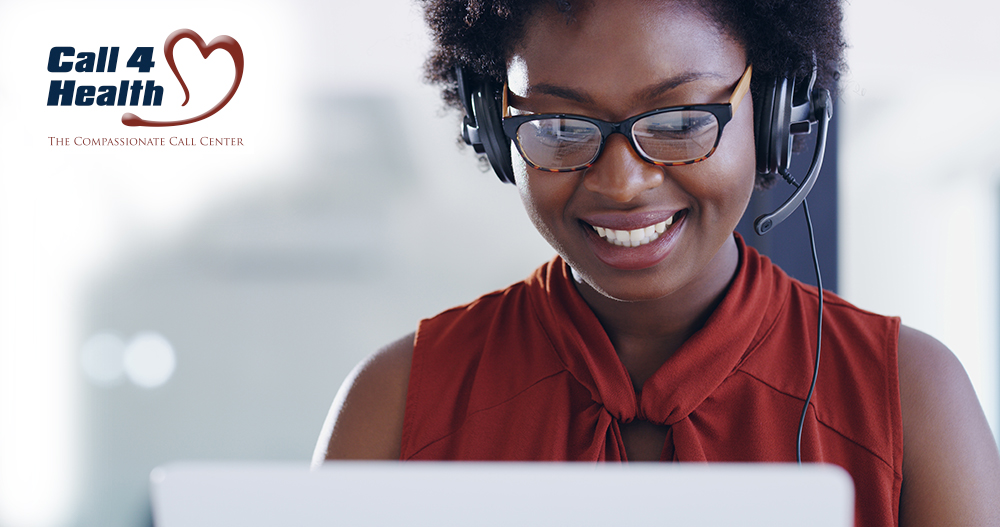 With health centers now receiving direct shipments of COVID vaccines, health center leaders can expect to see an increase in call volume. Patients are scheduling vaccine appointments and seeking vaccine consultation, and call volume will only increase as we approach President Biden's goal of providing a vaccine to anyone who wants one by May 1st.

Call4Health, a professional healthcare call service, helps health centers create a personal COVID-19 triage hot line based on their individual needs. Not only can Call4Health create an efficient routing system for COVID inquiries, but Call4Health can staff health centers' COVID call lines to manage:
Vaccine appointment scheduling and second shot reminders
COVID inquiries (via nurse triage)
Call overflows that seamlessly integrate into health centers' normal call management function
Contact us today for a free consultation and to learn more about Call4Health's COVID vaccine support services.
Featured Partners & Contracts
Insight Direct and CHV:
Supporting Health Centers with Efficient Vaccination Workflows

With many health centers beginning to execute their COVID vaccine strategies, staff may find themselves administering vaccines in places other than the exam rooms where they typically work. Given the high level of documentation required as shots are put into arms, it's important that all necessary tools be modular and accessible.
Introducing the Ergotron professional grade medical cart. The Ergotron cart system was built to bring registration, digital records, and accessories to the point of need. The Ergotron offers multiple bracket options, convenient Sani-wipe holders to support regular disinfection, and battery charging stations to enable uninterrupted workflow.
Insight Direct, in its desire to join health centers in their fight against COVID, offers the Ergotron cart systems to CHCs at aggressive rates through ViP. Complete the form via the link below to obtain more information and pricing.
Community Health Centers (CHC) reimagine their
health benefits with Nonstop Wellness

Discounts on Mobile Clinics for
COVID-19 Vaccinations and Testing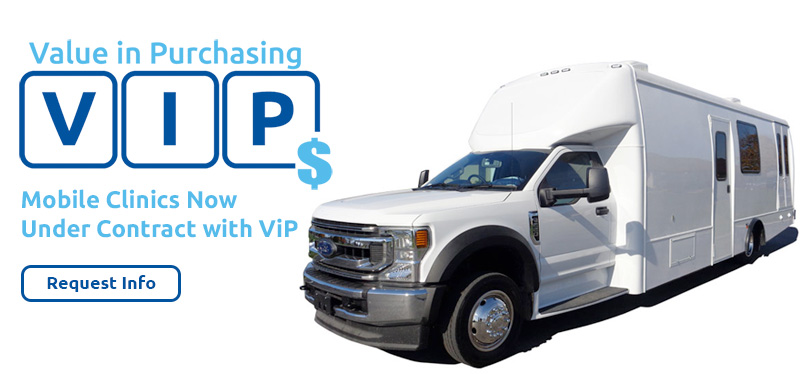 Many health centers utilize mobile clinics to better connect with their communities or serve patients who may not be able to travel. ViP is excited to announce a new partnership with Transportation Equipment Sales Corporation (TESCO) to support mobile clinic needs. TESCO builds mobile clinics on Ford bus and truck chassis. Various configurations are available at discounted rates to ViP members.

Take a Virtual 360° Tour


Enroll Today!
Want to learn more about how ViP can help save you money? To learn more about this special offer or to enroll in ViP, please contact: Rodrigo Peredo - rperedo@nachc.com or
Alex Vactor-avactor@nachc.com